KPP Financial takes a multipronged approach in tackling retirement, building result-oriented plans - unique to each of our Clients' needs - to ensure goals are realized.
What Are Our Retirement Planning Strategies?
KPP Financial helps you plan for your future by delivering the following: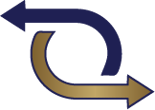 Targeting Financial Goals
We determine your primary and secondary retirement goals by pinpointing various factors like prioritization, timing, and feasibility.
Cashflow Projections
We serve an active role in ensuring your income, expenses, assets, and liabilities are balanced out yearly leading up to retirement.
Actionable Recommendations
We create an action plan, including recommendations for risk targeting, saving, and tax strategies to provide you with a clear path to achieve your financial goals.