InvestTalk Wealth Webinars
KPP Financial provides complimentary wealth management lessons to give you a leg up when navigating the financial sector.
Hosted By Justin Klein and Steve Peasley
About InvestTalk Wealth Webinar
InvestTalk Webinars provide fresh perspectives on various subjects - from macroeconomics to stock charting. These lessons focus on finding companies to invest in and teaching investors to recognize potential financial pitfalls.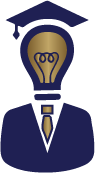 Sign Up for Reminders
Stay up-to-date and informed on upcoming webinars and topics.